Desktop Shortcuts, Databases, Simulations
11.03.2022
[1]Drawing on the genealogy of the desktop as a flat surface designed for the completion of an (often collective) task and a fixed, immobile meeting area around which different actors gather, we are prompted to test the migration of the term in computer technologies as more than mere metaphor. Delving into the notion of the desktop as an archival site and methodology, this contribution presents two divergent outputs resulting from collaboration between the workshop's seven participants and three co-conveners. The first, conceived by Erik Stein and Rosemary Grennan, is an autonomously hosted, simplified database of hyperlinks and references relevant to the workshop cohort's individual artistic and archival practices; the second, titled ABOULOmania, is a poetic game of disorder in the archival process conceived by Stella Christou.
ABOULOmania, defined as pathological indecisiveness, is a poetic game of disorder in the archival processing. Based on stories about Nikola Tesla's rituals around the dining table – and his ongoing inability to properly eat, we enter a simulation of a computer desktop with shortcuts, considering the desktop as a dinner table and shortcuts as elements needed for dining, in a process* that leads to everything else but eating. All the data (audio / screen recordings and hand written notes of online sessions) is processed in a familiar yet unknown way of archiving, focused on the unconscious values of its "nomadic" content. The archive revealed, is a reflection of the participation experience of the Whole Life Academy's second edition through the Desktop Shortcuts workshop. Conceived by Stella N. Christou, and created by Field—Effect Transistors (Christos Christou + Stella N. Christou). The simulation will be linked to this page once complete.
This contribution is published as the workshop findings of "Desktop Shortcuts". The workshop was convened by Geli Mademli, Jacob Moe, and Marie Schamboeck and took place online from October 2021 – March 2022 as part of the Whole Life Academy Berlin. ↑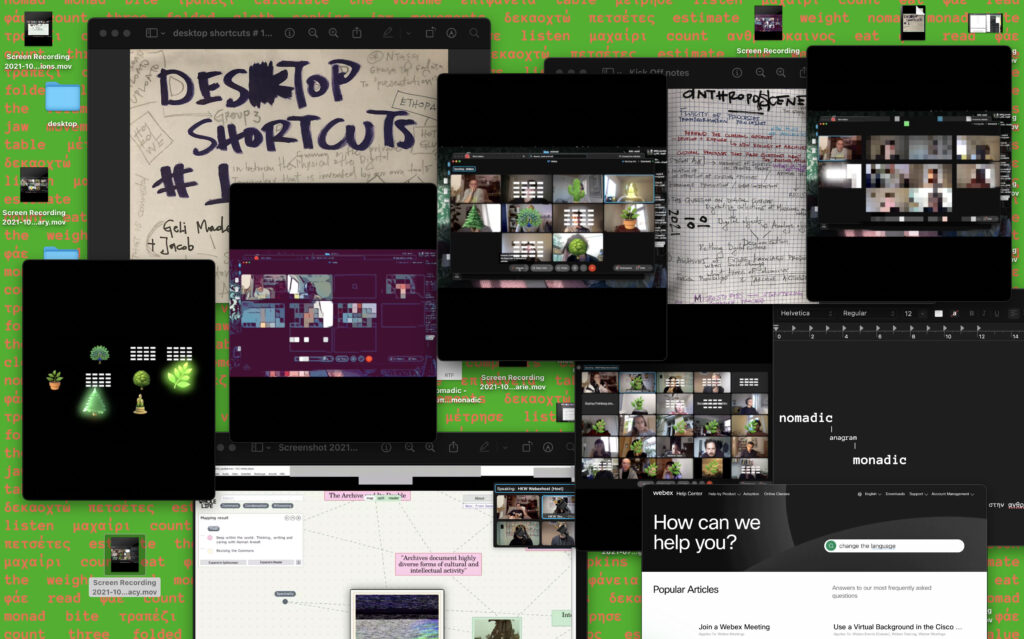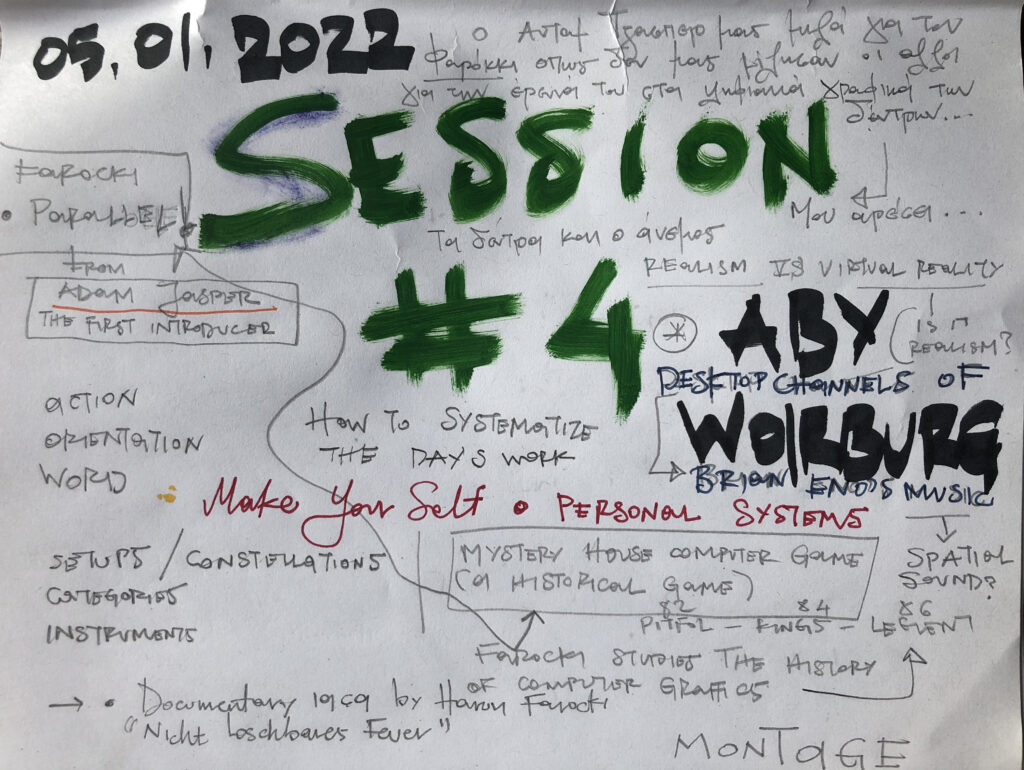 This contribution is published in the framework of the Whole Life Academy as part of the workshop "Desktop Shortcuts".