breathing area. Poem Letter #4
20.12.2021
Ioannis Andronikidis' series of Poem Letters (#1-4) initiates an ongoing research project around translation as an archival process. A bilingual epistolary and poetic correspondence unfolds onto relief paper surfaces, upon which photographs selected from his personal and family archive (1960s–1980s / 2000 onwards) have been printed. Through different epistolary poetic forms, two fictional characters discuss the notion of "the archive," autobiography (here, the term "autobiology" is adopted) and thus the body archive of both the interlocutors and, naturally, of the archival material itself.
The research project commences with Jacques Derrida's "the archive always holds a problem for translation." While acknowledging "the unstable limit between public and private […] between the family and an intimacy even more private than the family, between oneself and oneself," it problematises fixed definitions of "problem" and "trouble" –wherein also dis/comfort– and suggests a contingent understanding and interpretation of the textual and the photographic[1].
The aim of the research project is not to designify the archival material (the photographs) by means of the Poem Letters, but to call for a reimagination of the ways we "read" and "tran(re)slate" archival material. Ioannis Andronikidis explores the latter in the space(s) between the nameable and the unnamable, the translatable and the untranslatable, between compulsive and nostalgic repetition, archive and anarchive, between oneself and oneself.
Jacques Derrida, "Theses." Archive fever: a Freudian impression. Translated by Eric Prenowitz, Chicago: University of Chicago Press, 1996. ↑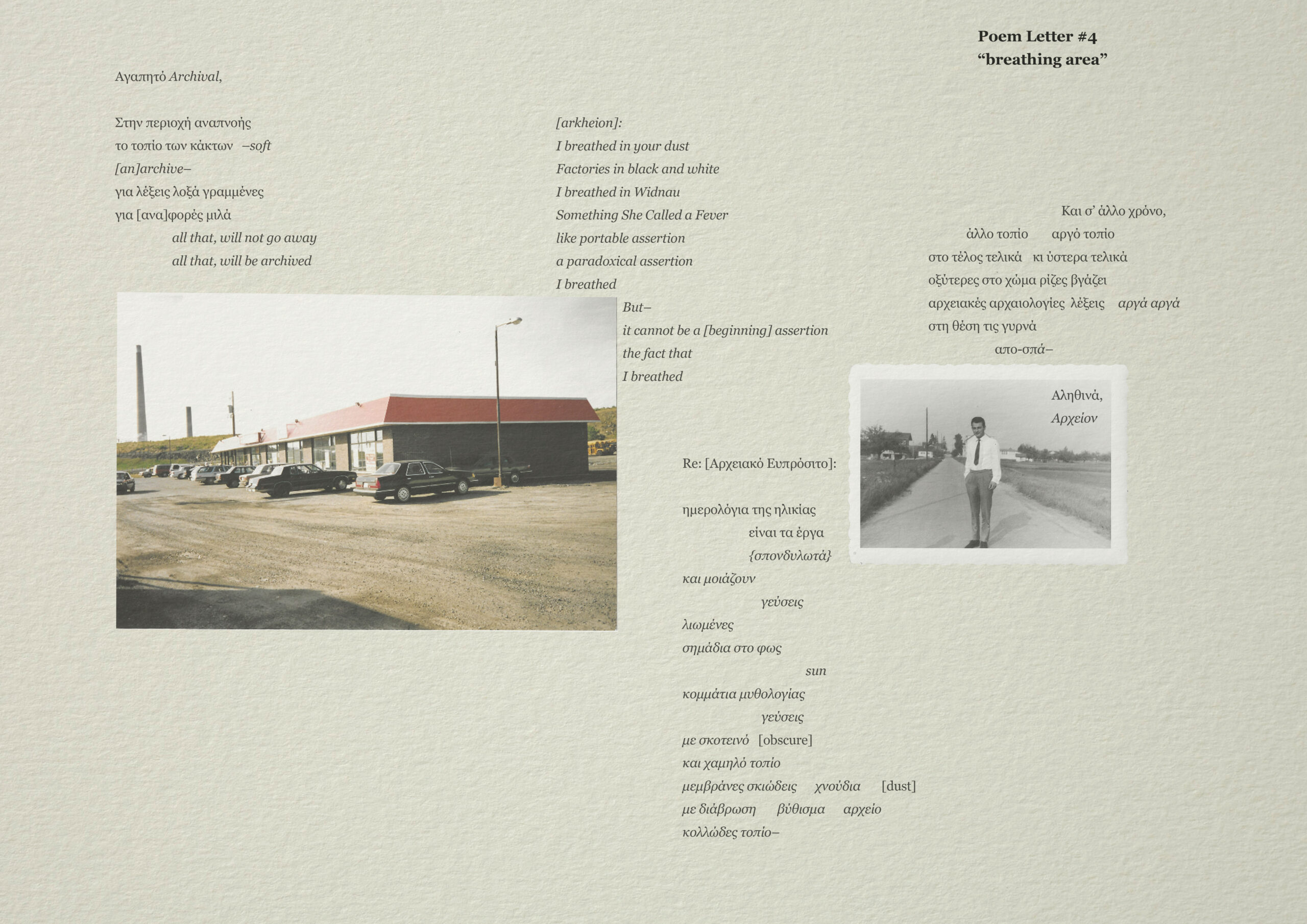 This contribution is published in the framework of the Whole Life Academy.