Algeria – Part V – mountains movement
24.03.2022
Algéria is an artistic and academic endeavour linked to archives and memory, seeking to rethink issues and practices in the virtualization of the worktable, the separation between performer and audience, and the possibilities of reading images and objects. The project starts with a collection of photographs from Algeria, dating from the 90s that belonged to an archivist and geologist, and seeks to develop into a landscape-travel narrative.
mountains movement is the fifth and last chapter of Algeria, but exists also as an independent object. Three live streaming videos available on youtube are used in real time composition to explore the combination of the moving images – the edited sequence creates a non-existing-place. mountains movement works also as a looping video-installation, where a journey seems to end, or start.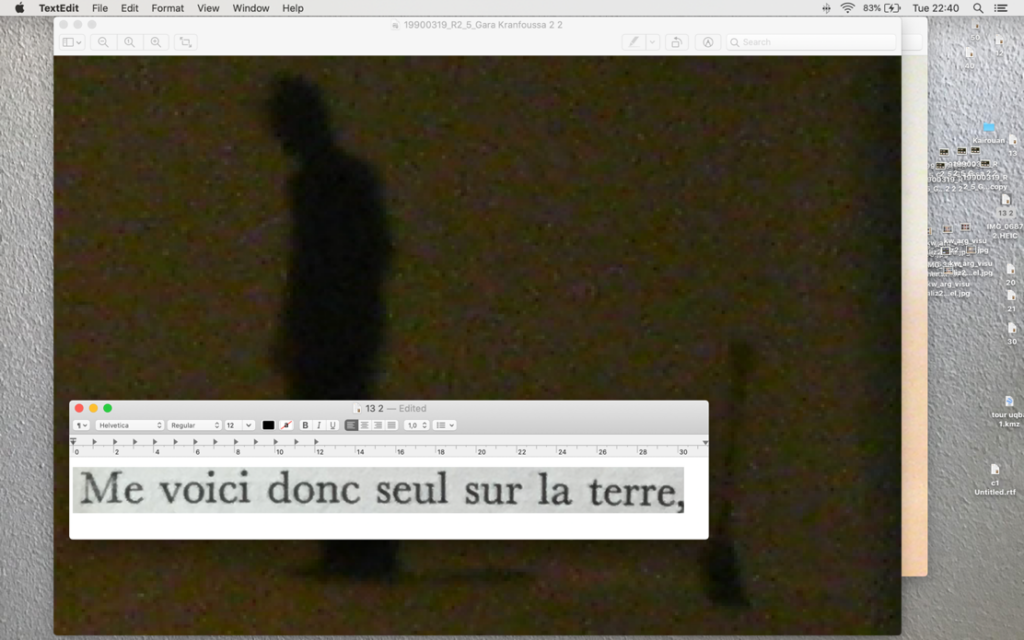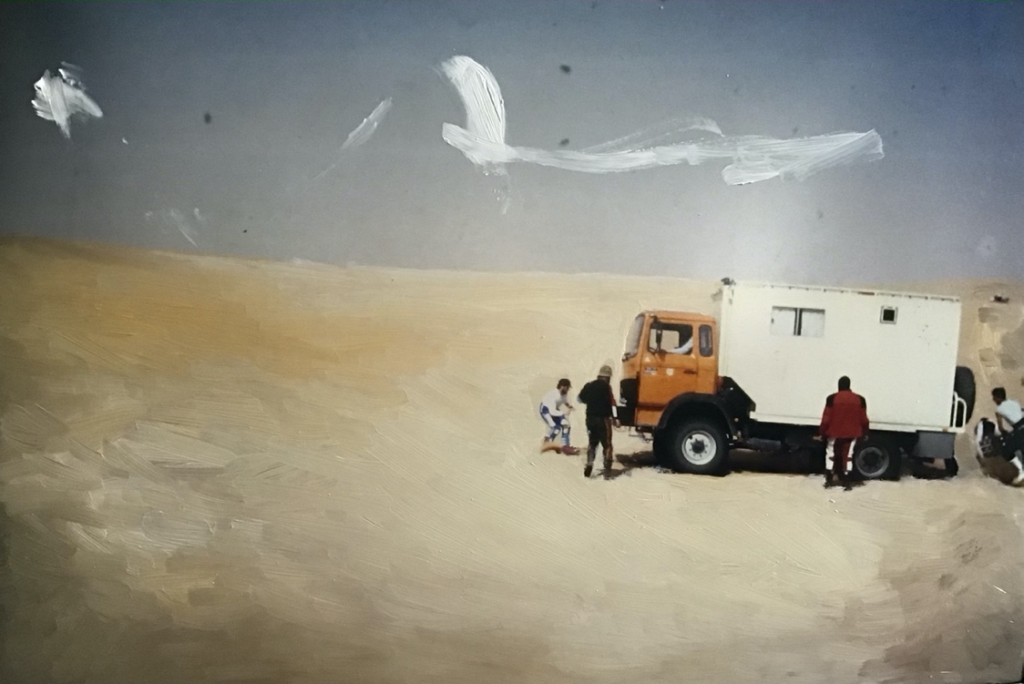 This contribution is published in the framework of the Whole Life Academy.